So you wanna dance huh? Ok, let's tango.
FreeNotesMusic Terms and Conditions of use
Terms of Use
Login and use by you/your company of FreeNotesMusic is subject to the following terms and conditions. By using the site you understand and agree to the following terms and conditions and policy of use.
We reserve the right to change and/or alter the Terms and Conditions of this site at any point and suggest that the user reviews these terms regularly.
The Service
FreeNotesMusic/FNM ("The Company") provides access to www.FreeNotesMusic.com ("The Website") to download production compositions for music professionals working in the TV, Film, Radio, new media, including previewing music for it's project suitability for broadcast after seeking all appropriate licenses for use.
Licensing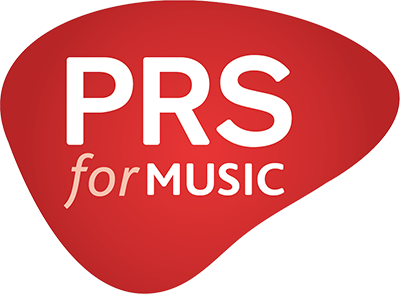 All compositions found in the back catalogue FreeNotesMusic.com are protected by international copyright laws and their use forbidden; without appropriate licenses being sought prior to broadcast.
This is an MCPS free library.
Performing Rights for FNM are licensed through PRS (prsformusic.com) in the UK and collected internationally by PRS' representatives. An additional licence is required for the broadcast and/or public performance of all our works. Any unauthorised broadcasting, public performance, copying, re-recording or distributing of music files downloaded from this website is strictly prohibited.
All compositions found on FNM remain the property of FreeNotesMusic at all times.
Any broadcasting of any material found on this service must categorically be returned to PRS (UK) or your local performing rights collection society.
Online login and Security
To be able to fully use the facilities provided by FreeNotesMusic.com, is based upon your registration to "The Website" being accepted. You will need to fully complete the registration process found to achieve this. FNM reserves the right not to grant access to "The Website" without reason.
Your password and username is your entire responsibility and all account activity is monitored and reviewed with any account abuse resulting in retraction of the service.
You agree that your User Name and Password is granted to you and you only and should not be shared with any other person for whatever reason.
You agree to notify us immediately when you become aware of any unauthorised use of your password or any other breach of security. In no event will FNM be liable for any direct/indirect or loss or damage whatsoever resulting from the disclosure of your password.
Acceptable Use
You agree that you will only use the Website provided in accordance with the purpose prescribed by FreeNotesMusic, and you warrant that you will not use the Service provided in any way which infringes the copyright, trademark, patent or other proprietary right of any party.
Termination
FreeNotesMusic have the right to terminate your access as a registered user of the Website without notice at any time, for any reason, including without limitation the breach by you of any of these Terms and Conditions. You agree that FreeNotesMusic shall not be liable to you or any third party for any termination of your access to the Website including the suspension or discontinuance of any service.
Privacy Policy
Any personal information and/or use of such information, is governed by our Privacy Policy.
Governing Law
These Terms and Conditions shall be construed in accordance with English law and you hereby submit to the exclusive jurisdiction of the English courts.
Custom Designs
We produce custom made music for TV, Radio and Global Media designed to your specific arequirements. Email us for examples and price list.
International Use
Please contact us to find out more about our music use outside of the UK. [email protected]